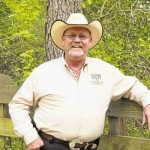 Charlie Riley, candidate for Montgomery County Commissioner signed off on the progressive philosophy of education, Common Core while serving on the Magnolia ISD School Board. Though Common Core has not been officially adopted by the Texas Legislature, Common Core and it's philosophy have made its way into school districts across the stae have seen this and fought it in the last legislature with Cscope.
Texas Association of School Administrators (TASA) which is funded with taxpayer dollars through your local school districts have adopted the same common core philosophy under the name "Creating a New Vision for Public Education in Texas". Magnolia ISD's School Board on April 9,2012 School Board meeting signed onto TASA'S NEW VISION.
Why would Charlie Riley, Cecil Bell, Deborah Rose Miller, Chuck Adcox, Billy Thompson, Steve Crews sign off on to the Common Core progressive philosophy?
In 2013 Superintendents and Administrators across the state made a trip to California to hear Progressive Educator Linda Darling Hammond speak on Common Core.