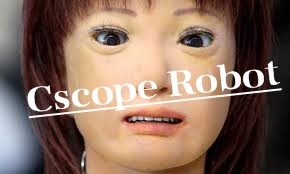 The Progressive/Marxist Cscope Curriculum  in over 70% of Texas Schools can summed up this way….
Controls the Teacher, Eliminates the Parents, Indoctrinates the Students
Teachers across the State of Texas detest the control and content of the Cscope curriculum that their school district has purchased. Teachers have been gagged into not speaking out against the curriculum out of fear of losing their jobs. Cscope now has hit the national and state media due to it's pro communist, pro Islamic, and skewed history lessons. One Cscope skewed history lesson  portrays the Boston Tea Party as a terrorist act. Cscope reps will respond that the lesson has been removed but my question is "IT SHOULD OF NEVER BEEN THERE IN THE FIRST PLACE?"
Teachers are getting bolder and feel somewhat free from the control of Cscope since Senator Dan Patrick held a special called Senate Education Committee Hearing questioning the owners of Cscope about it's financial setup and controversial lesson content.  Seems they may be getting a little to free in Wichita Independent School District according to administration  to the point of their jobs being threatened.
By Ann Work with Times Record News                                          March 1, 2013