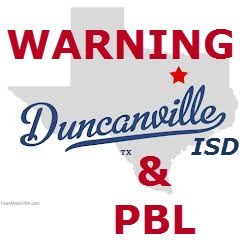 DUNCANVILLE ISD doesn't hide the fact that it's district is working to " TRANSFORM" public education. Below is a snapshot from their website. Their transformation is based on implementing the MARXIST teaching/learning style of Project Based Learning (PBL).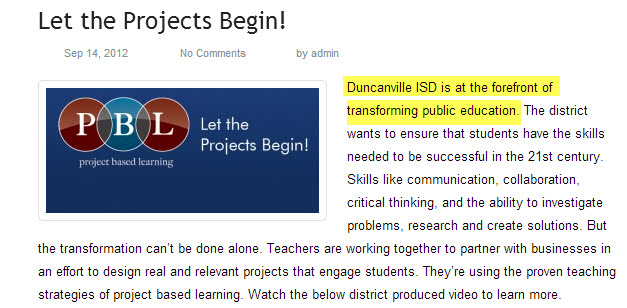 Teachers become more of a facilitator and not a source of instruction. TeachersD are to be more concerned with learning alongside the student and becoming more of their friend and not a person of authority. Students are to come to class with "SCHEMA" knowledge of their own and build upon it doing projects while working in groups. Individual achievement is no longer important but emphasis is based on the collective as a whole.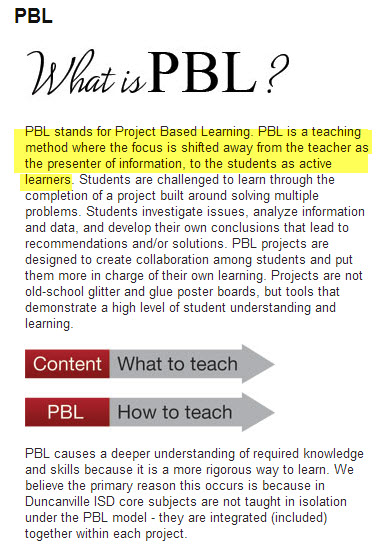 Dr. Alfred Ray is superintendent of Duncanville ISD. Why would he endanger students with Project Based Learning where absolute truth is not taught and students are not taught the basics reading, writing and arithmetic?
Texas parents must wake up to this travesty that is taking place in Texas School Districts. Cscope set the foundation for this progressive/Marxist constructionist learning style. More info on Project Based Learning.