Magnolia ISD has hit the news media by storm this week over a new policy restricting parents from deciding on how best to pick up their children from school. Parents who have walked to the school to pick up their kids have been served papers by the Montgomery County Precinct 5 , David Hill's Constable's office for doing so and informed if they did it again they would be arrested. Yes, I would say this was by far an overreach of governmental power and intimidation.
Parents have set up meetings and personally met with Magnolia ISD's Superintendent, Todd Stephens, Bear Branch Elementary Principal, Holly Ray and spoke at a school board meeting regarding the new restrictive policy with no satisfactory resolution.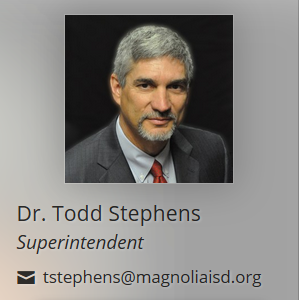 It was not until news of this story hit the media that Superintendent, Todd Stephens publicly addressed with the following statement to parents. \Superintendent's Letter to Bear Branch Parents
I find some of Mr. Stephens statements questionable. One being the count of how many students that have withdrawn from Bear Branch Elementary this 2015-2016 school year.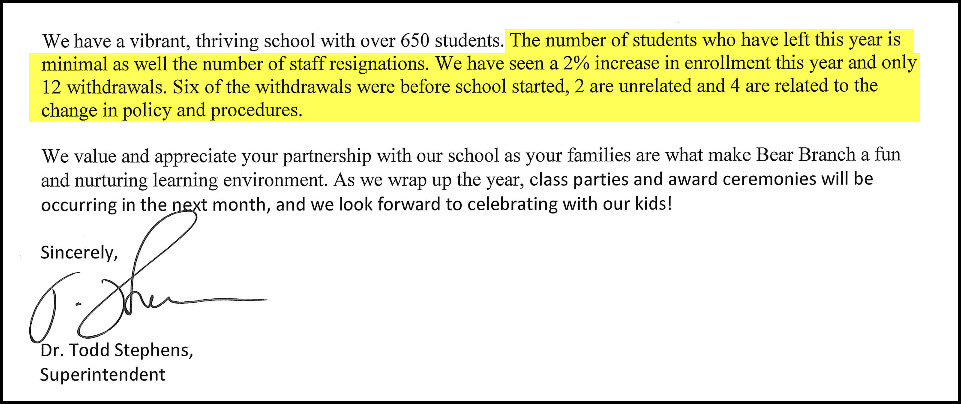 One parent filed a Public Information Request with the district in October requesting a head count of students that have withdrawn from MISD elementary schools.