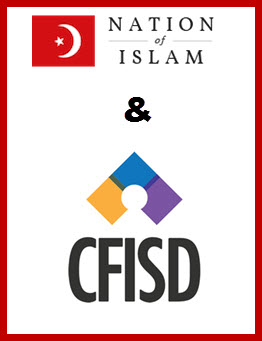 This school year the CYFAIR ISD school board decided to no longer open their school board meetings with prayer. Appalling as that is it is equally appalling that they have chosen to spend taxpayer dollars on a progressive education consulting firm that are friendly with the "Nation of Islam" and its leader Louis Farrakhan who has called for the "STALKING and KILLING" of white people.
This past June Texas School District, Cyfair ISD held a progressive Education Conference titled "Leadership RRR". The RRR stands for Rigor, Relationship and Relevance. One thing you will learn when you actually study what "educrats" are up to,  behind the scenes they will change the definitions of words to accomplish their liberal progressive agenda. "Rigor" is NOT defined in our education system today as making students study and working harder. Today "Rigor" is the diminishing of academic content and creating an education system of "Social, Emotional, Learning" (SEL) in transforming our society. Note: Rigor, Relationship, Relevance. Where is the READING WRITING and ARITHMETIC? None of the speakers or consulting firms invited to speak at this conference were to address academic content. It was all about transforming how/what students are taught.
Cyfair's "Leadership Conference" hired an progressive consulting firm "New Frontier 21" for the June Conference. New Frontier 21 came under my radar last school year after learning the Texas (ASCD) Association of Academic Development invited them to their conference. Note: ASCD was also invited to the CYFAIR conference.
CYFAIR paid New Frontier 21 a $6,500.00 speaking fee. I also have found where CYFAIR paid them a $5,500 in 2011. OUTRAGEOUS!
New Frontier 21 is owned and operated  by Dr. Anthoney Muhammad and operated out of Dearborn, Michigan area.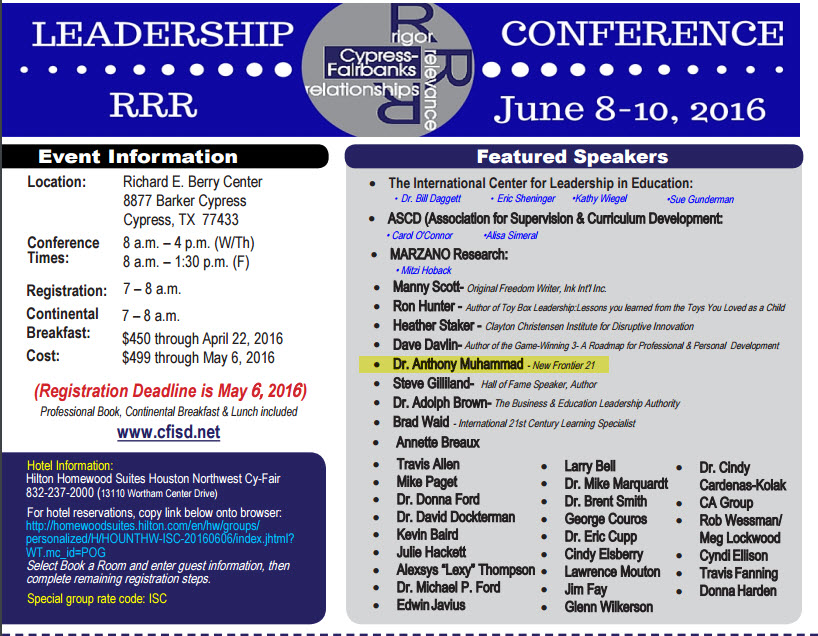 Dr. Muhammad is on friendly terms with Nation of Islam Leader, Louis Farrakhan as you will see from their business affiliations and social media behavior.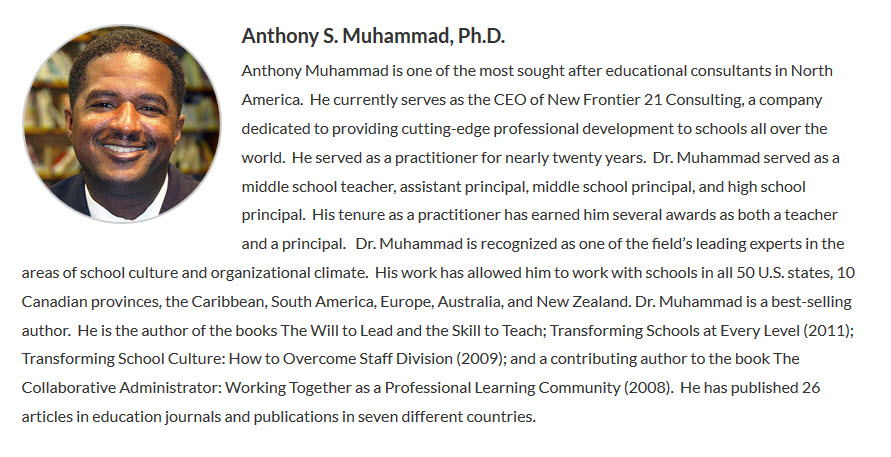 The photo below is from the Nation of Islam's online newspaper, Final Call dated August 17, 2011 where Dr. Muhammad joined with Farrakhan for a speaking engagement at the Nation of Islam's First Ministry of Education Conference.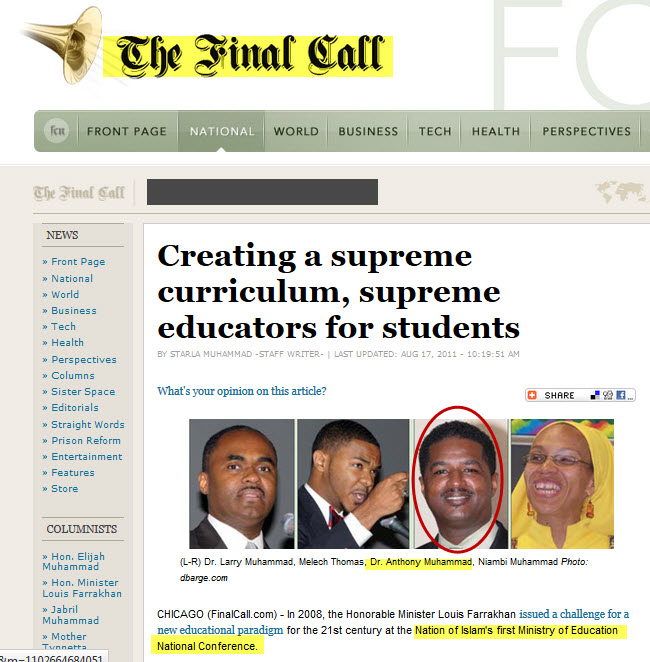 In 2009, Dr. Muhammad joined with the Nation of Islam and the Muhammad Universities for speaking engagements in transforming education. You can read about it HERE.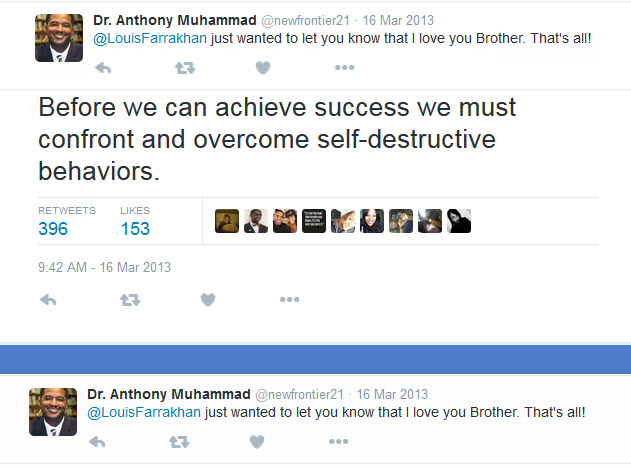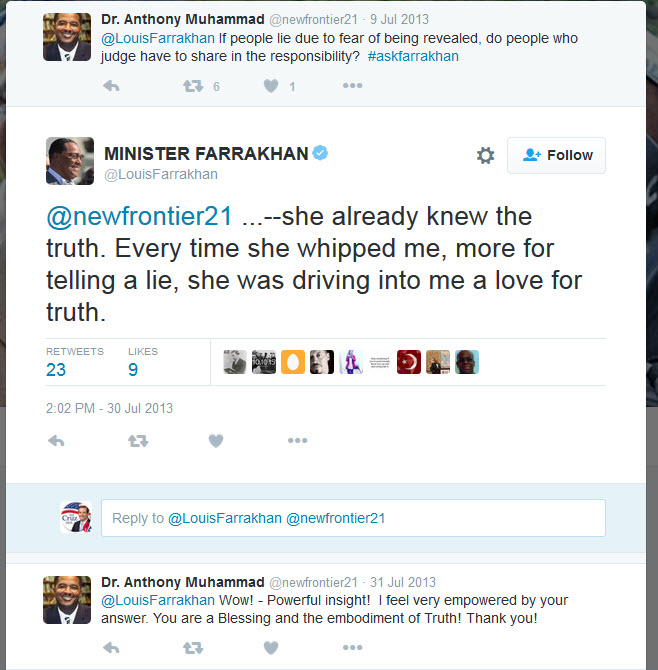 Another consultant for Dr. Anthony Muhammad's New Frontier 21 Consulting firm is
Shahid Muhammad.
Shahid Muhammad, often referred to as the Math Dr. joined Louis Farrahkan at the University of Islam (MUI) for speaking engagements as well. Shahid is quoted the following when asked what is Mathematics.

You can find the full interview at …..The FINAL CALL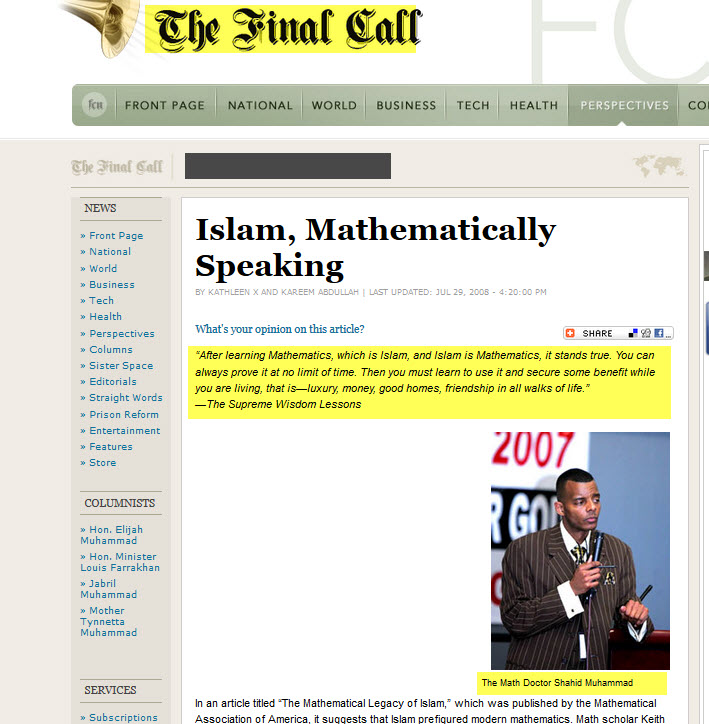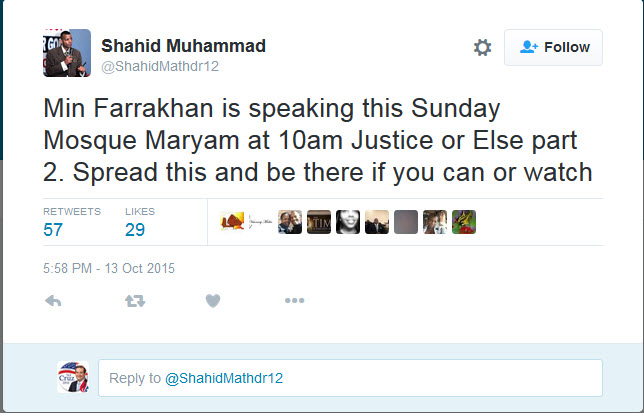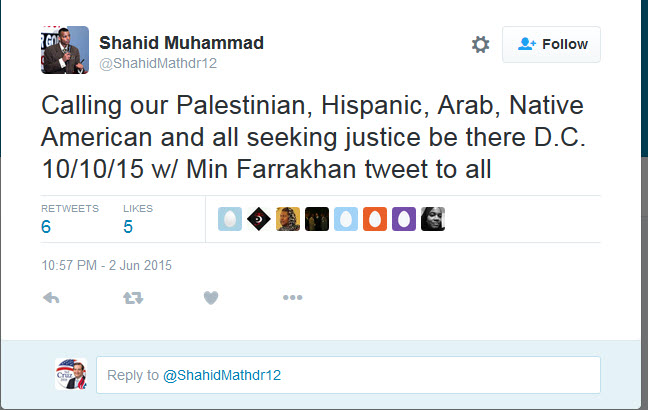 Dr Math Bear Witness of Farrakhan.
Those responsible for teaming up with the Nation of Islam agenda are the board members for.
Texas Association of Curriculum and Supervision.
ACTION ITEM!!!
Contact the CYFAIR ISD SUPERINTENDENT MARK HENRY AND SCHOOL BOARD AND TELL THEM THIS IS UNACCEPTABLE.
CYFAIR ISD SCHOOL BOARD
Cyfair ISD Superintendent
Mark Henry
Phone: 281-897-4077
TOM JACKSON
CHRISTINE HARTLEY
DARCY MINGOIA
DEBBIE BLACKSHEAR
JOHN OGLETREE
DON RYAN
BOB R. COVEY