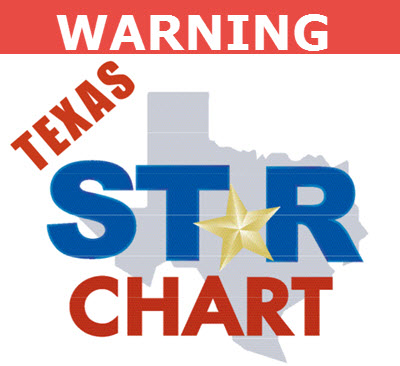 A good traditional education based on American Exceptionalism and absolute-truth is being replaced. The use of a more collectivist classroom setting are being implemented with the intent to create more diversity, equity and globalization. These goals are being accomplished with the use of technology and NEW teaching styles in the classroom. It is being said now that a teacher will no longer be a "SAGE on the STAGE" but she/he would work alongside their students being more of their friend in facilitating the inquiry of knowledge.
With the No Child Left Behind Act and Texas's Long Range Plan for Technology, 2006-2020 you can expect your child's education to drastically change compared to how we were taught as a student. Education reform in being rolled out across Texas at a rapid pace unbeknownst to many parents and taxpayers.
The Texas Education Agency & Texas Eduction Service Centers through the use of federal grant money and the Obama's stimulus package along with policy changes have been implementing the reform from 2006. Texas teachers now are graded on key areas as to their expertise and implementation of technology in the classroom, Teaching and Learning; Educator Preparation and Development; Leadership, Administration and Instructional Support; and Infrastructure for Technology.
You can learn about how your child's classroom is being drastically changed what is expected of our teachers as well as how they are graded by viewing the following document titled the
ADDITIONAL RESOURCES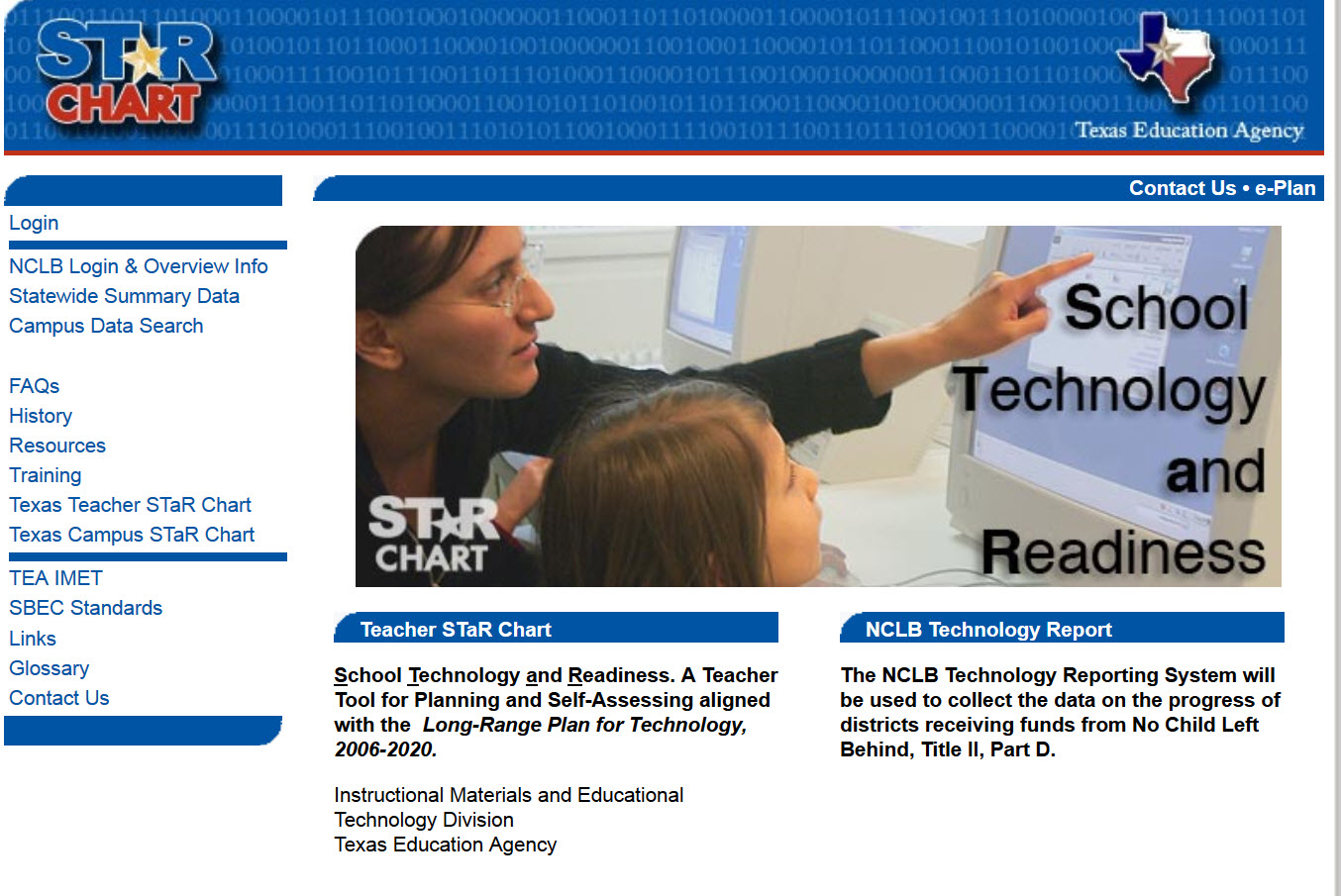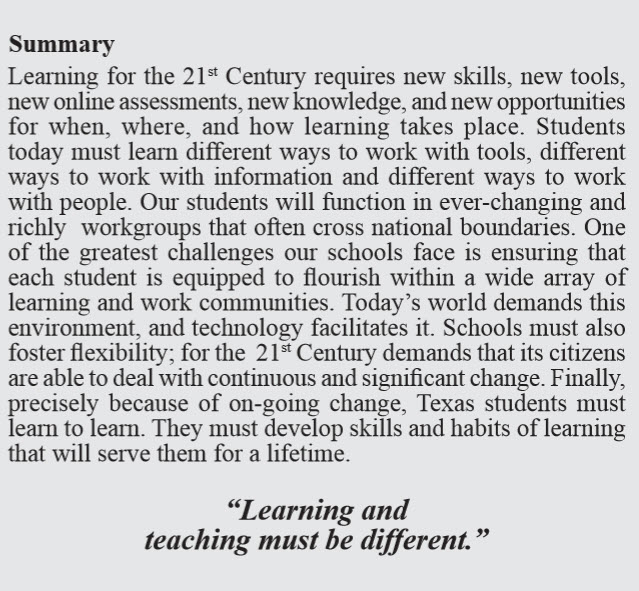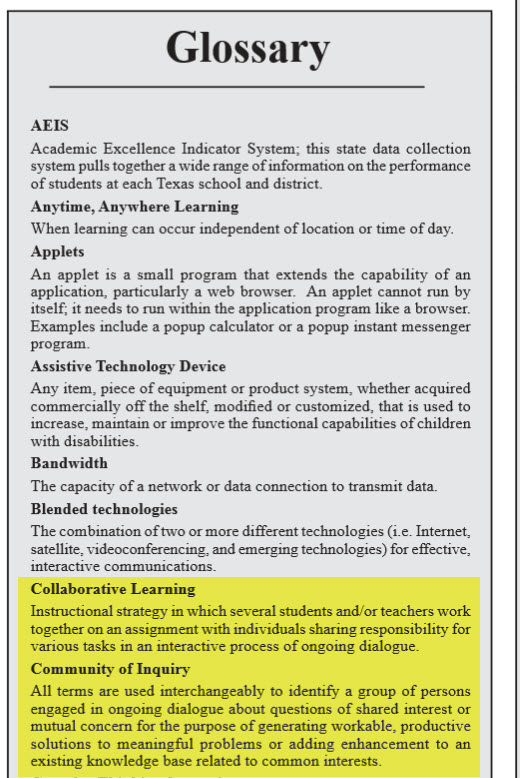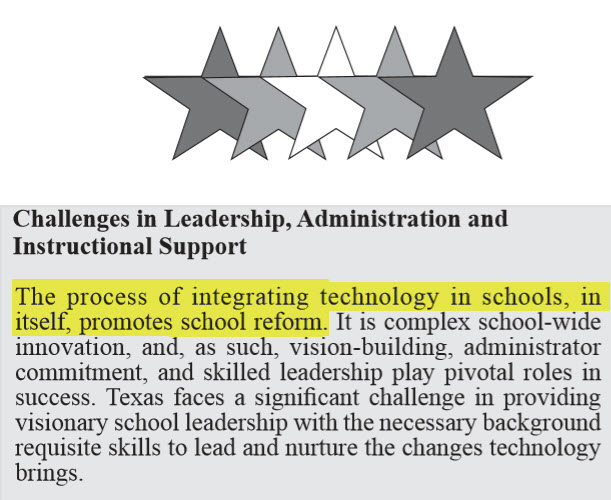 The new teaching/learning style has taken on many different names over the years. Once referred to as Outcome based education is now called 21 Century learning, Project Based Learning, Student Driven learning,… All these styles are based on the collective. Below is a comparison chart of a Traditional Classroom and what Texas school districts are implementing, Project Based Learning.