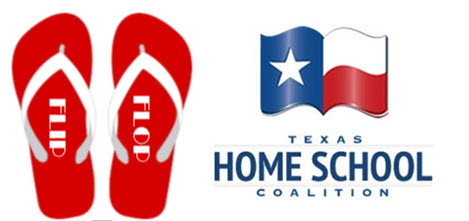 In April 2005 Tim Lambert president of the Texas Home School Coalition was contacted by homeschool mother, Kim Hartman with concerns that the passsing of UIL legislation had negative effects on Texas Home School Freedom through testing.  Mr. Lambert responded and assured Mrs. Hartman that there would not be any testing requirement and that they the Texas Home School Coalition would work in killing any such legislation. Unfortunately the Texas Home School Coalition has taken a political flip flop position regarding policy.  The organization has shifted away from protecting Texas Home Schoolers from state testing mandates and data collection to promoting such policies.
Tim Lambert's response letter below….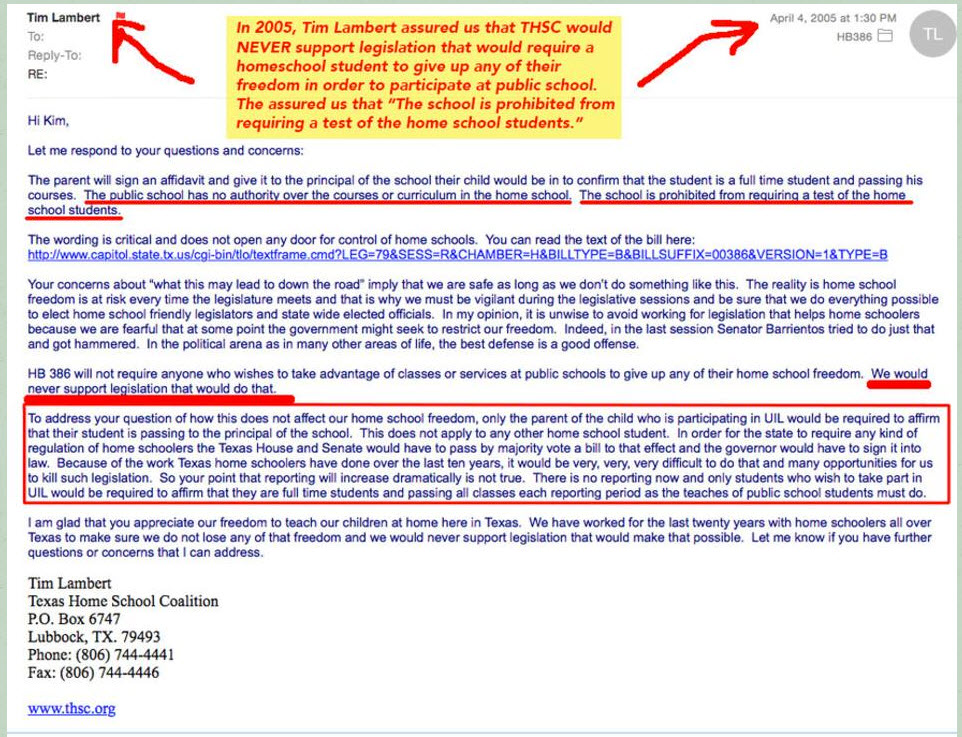 The Texas Home School Coalition fought unsuccessfully during the 2015 legislative session to pass HB 347 referred to as the TEBOW bill that would require homeschooled students participating in UIL to adhere to state testing. Along with state testing comes Data Collection. Most are not aware of the Texas Student Data System that collects an enormous amount of data on all Texas public school children. This data is available to 3rd parties and is worth big bucks.
Again this past week on January 26th, a Tebow was filed by Texas Senator Van Taylor  SB 640 and the house version was filed by Rep James Frank HB 1323. Once again we now have legislation filed and if passed placing Texas Home School Students under state testing mandates and data collection of home school students for those that choose to participate in UIL. This is a slippery slope to reigning in Texas Home School Students. It is quite unfortunate that Texas Home School Coalition has lost their way.
The home school grassroots are working in forming another group, TEXANS FOR HOME SCHOOL FREEDOM.
Here is their website
Join the Facebook group page…..TEXANS FOR HOMESCHOOL FREEDOM.
Photo below from Taylor's SB 640.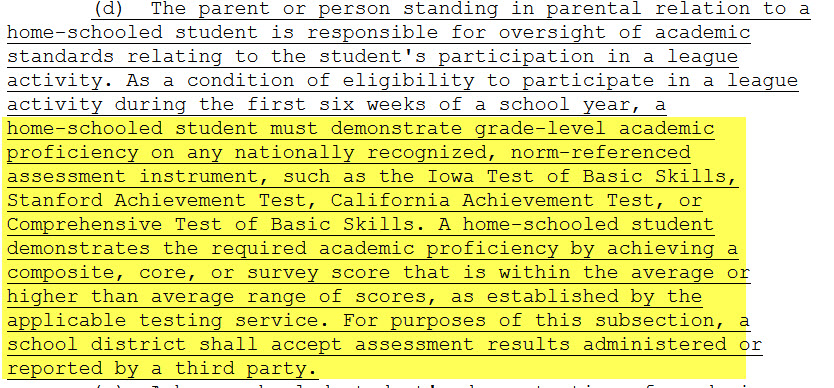 Below Tim Lambert equates College Placement testing with State Mandated testing of public school students. Seriously?
Please call your Texas Senators Representatives and tell them to vote NO on the TEBOW bill.