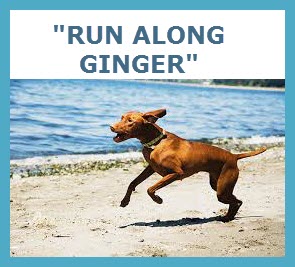 I have been saying for years that school board members do not represent their constituents, that they have morphed into being "rubber stampers" for ISD administrations. School Boards now are a "team of 8", a superintendent and 7 elected board members (or in Magnolia's case appointed) geared towards "Group Think". You will rarely find a school board where there will be a dissenting vote on any matter. The Texas Association of School Boards (TASB) is to blame for brainwashing our school boards through their conference training. They frown upon a board member that actually can think for themselves and have labeled them as "trouble makers". As matter of fact during the 2014 TASB/TASA conference there was a break-out session titled: "Dealing with Mavericks, Malcontents and Mutineers" led my TASB consultant, David Koempel. School board members are unapproachable, they will not return phone calls if they have knowledge you are not on board with the ISD's agenda. This attitude is represented in Magnolia ISD school board member Ms. Kristi Baker's retweet on twitter.

On the heels of exposing Cscope (more on Cscope)  and the corruption within the Texas Education system in 2013, I then decided to run for school board in hopes of making a difference. I could see our country was at stake. So I applied to run for position 4 of the Magnolia ISD board, my opponent was incumbent Kristi Baker. Ms. Baker was appointed to the Magnolia ISD School Board, August 2013 a position vacated by member Brent O'Neil.
I did not know and never met Ms. Baker so I had no personal vendetta.  My running had to do with the education system as a whole "state wide" knowing how the federal and state mandates were changing our public schools and not for the better. I truly wanted to make a difference.  I even reached out to Ms. Baker after announcing my candidacy in hopes of telling her why I was running and my knowledge of the Texas Education system. She never responded and it became apparent Ms. Baker took it personally.
If there were to be an ugly, hateful, spiteful race this race could win hands down with the help of the Magnolia ISD administration. Magnolia ISD superintendent, Todd Stephens visited his campuses and told the administrations they needed to get their teachers out to vote. Substitutes and parent subs were sought so teachers could vote during the school day. Students and teachers were utilized and on behalf of the Magnolia ISD High School principal, Jeff Springer and a bullying campaign was raged against me also  during class time throughout the whole school day. I can only assume no school work needed to be done.
Over a year has passed since the election and I am regularly contacted by disgruntled parents and teaches around the state that are seeing the changes I have been alerting them to. Last spring a church member informed me that Magnolia ISD was working on implementing the International Baccalaureate Program (IB). For those that will do their research you will find that the IB program is affiliated with the United Nations Marxist ideology (collectivism) and the handing over the education of our students to a foreign entity, Switzerland. Magnolia ISD has already spent over 50K on implementing the program with plans of spending that or more this year though the program will not be in effect until the fall of 2016. I have been speaking out about this waste of taxpayers funds at school board meetings and alerting the uninformed public. As expected no school board member or the administration will have an intelligent conversation regarding the program, at least not with me. What would I know?
This leads me back to Ms. Baker who has not been active in politics until the school board race and is now knee deep in it. LOL  She recently joined the board of directors of the "NEW" Magnolia Area Republican Women's Group and seems to regularly show up at meetings that I have regularly attended.  I am glad that our race prompted her to become more involved in the political process. As a matter of fact I saw Ms. Baker at a Rep. Kevin Brady town hall meeting last night. Since these board members are unapproachable I found an opportune time to approach her and asked, "Kristi, where are you on this UN International Baccalaureate Program?" She looked at me and said, "Run Along Ginger." as if I were some dog. I was not phased I knew she would be rude so I asked her again. She fumbled around for the words to say and responded with, "Good Night Ginger."  I gladly left. As expected Ms. Baker was dismissive of my question. Why? Isn't she is a "conservative" republican? Now that Ms. Baker is on the board of the Magnolia Area Republican Women's Group one could only assume she would not want the United Nations Program in our local  school district indoctrinating our children.  Or does she? As Kristi would parrot "Let's do it for the babies."
Why you should be concerned about International Baccalaureate
More on our school board race.
http://www.txcscopereview.com/2014/magnolia-isd-exploits-students/
http://www.ktrh.com/articles/houston-news-121300/local-school-board-race-turns-vicious-12321041/
https://staceintexas.wordpress.com/2014/05/07/magnolia-school-board-candidate-attacked-for-combating-common-core/