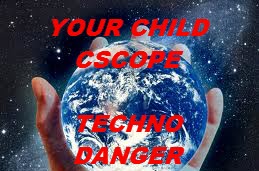 The danger imposed on our children has increased with the progressive agenda of having online learning for every student in every classroom. The powers at be want all students to have access to their individual laptops/ipads and even cell phones on a daily basis in their classes. Some school districts are even planing to equip their buses with wifi!
Millions of dollars of grant money have been funneled into and through the Texas Education System by the Bill and Melinda Gates Foundation and the Michael and Susan Dell Foundation to accomplish this progressive agenda.
What parents are not told is that personal information is being collected on their child and his or her family in the process and shared at the state and federal levels.
Johnny  Kissko is a Math teacher at Frenship High School in Wolfforth, Texas,(a CSCOPE district). Mr. Kissko is also a representative of "Microsoft Partner in Learning" and works on the side with his technology companies on behalf of Microsoft in implementing technology use in all classrooms.
Kissko led break out sessions during the 2011 CSCOPE conference titled "LINKING TWITTER TO CSCOPE".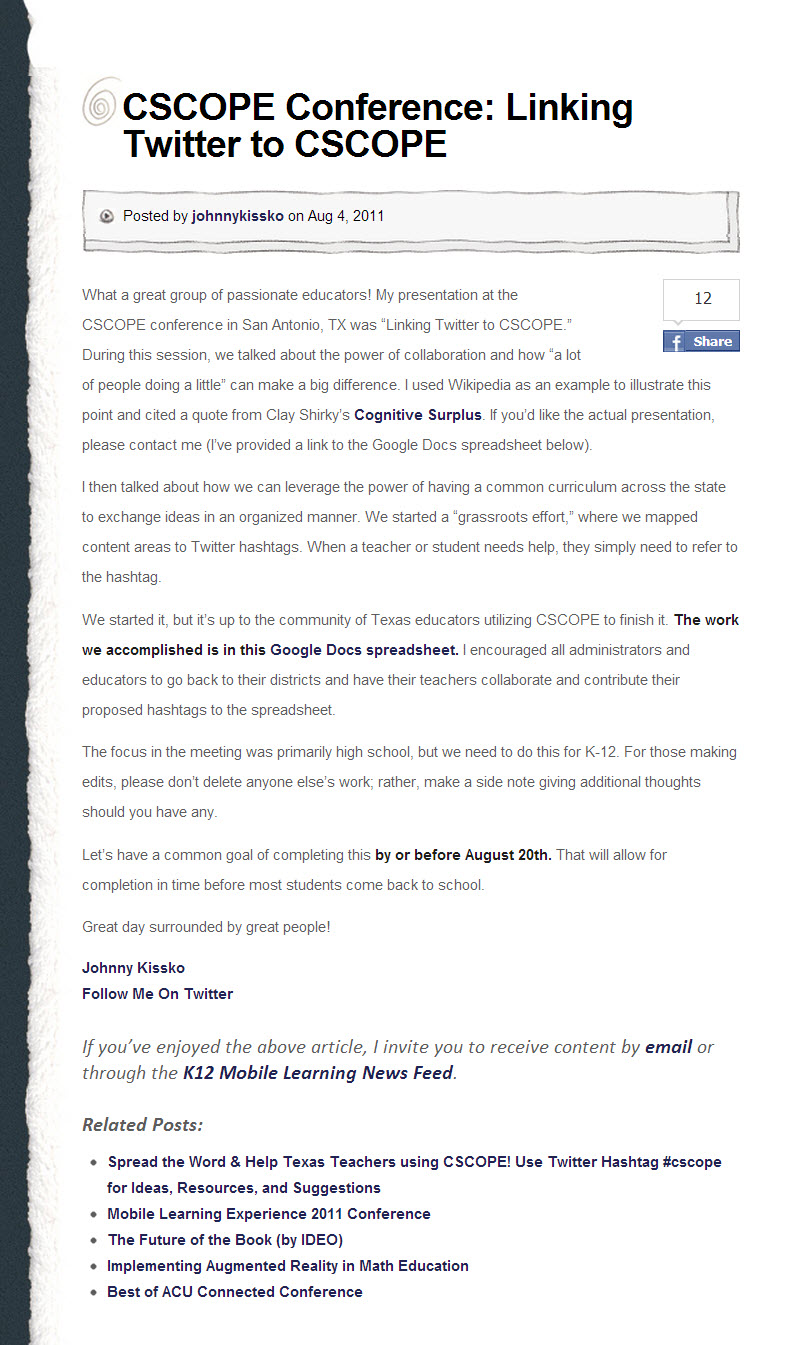 Mr. Kissko's website K12 mobile learning, outlines what is happening with TEXAS schools through his various blog posts. During a 2010 Microsoft Confernce Kissko was interviewed by Cameron Evans, National and Chief Technology Officer, U.S. Education. Microsoft Corp. More on Mr. Evans Here.
Johnny's twitter
I home schooled my children and monitored their online activities. From the time they were small we utilized educational as well as fun games they could play on the home computer. Moderation along with parental oversight was the key. The dangers exposed to students in public schools today has intensified with the push for all students to be online. 
THE DANGER
One scenario I became aware of in Texas School District, George West ISD was the twitter feed of 7th grade math teacher, Brenda Pawelek. Pawelek had a personal twitter feed and one for her class as well. On Pawelek's class twitter feed she constantly tweets a young man in her class. I find this inappropriate for a teacher to have ongoing social contact with students in a personal online setting.
Pawelek is a sports nut and from the looks of her tweets one would think she grew up on an oil rig! The inappropriate material is over the top and is accessible to her students unless she has blocked them.
With all the technology that is being implemented, who oversees this kind of activity to insure our children are safe in the classroom?
CAUTION… INAPPROPRIATE MATERIAL



MS. PAWELEK'S CLASS TWITTER FEED.