AGENDA: GRINDING DOWN OF AMERICA is documentary that every parent, grandparent and citizen needs to watch. After removing my children in their elementary years from the public/govt controlled school system, I unfortunately was no longer involved in the political process when it came to issues involving  education. That all changed after watching this shocking documentary  and finding out about the Marxist Curriculum in Texas Schools called CSCOPE. I rented a local room and showed the film to community members to inform them as the indoctrination taking place in their local schools. I have found CSCOPE lessons asking students to draw a new communist flag and found a CSCOPE lesson asking the teacher to hand out verses of the Quran to students.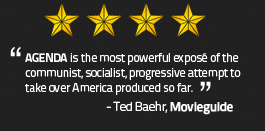 CSCOPE was implemented under a shroud of secrecy by leftist educators at great expense to taxpayers. If CSCOPE and others like it are not removed the America we have loved will be gone. The days of trusting your superintendents who are controlled by the left organization TEXAS ASSOCIATION OF SCHOOL ADMINISTRATORS (TASA) paid with your tax dollars are OVER! School board members after elected by the public become a trustee of the school district and are not accountable to those that elected them until the next election. The seem to serve the  superintendent who for the most part cannot be trusted with protecting your child from Marxist indoctrination, if you look at all the school districts in Texas that have purchased and implemented it. Texas Association of School Boards is another leftest organization that millions if not billions of taxpayers money is funding and controlling your local school boards.
Please watch the following trailer of AGENDA: GRINDING DOWN OF AMERICA .. You can purchase them at HERE.
GET INVOLVED AND EDUCATE THOSE AROUND YOU
For additional info on CSCOPE go to WWW.TXCSCOPEREVIEW.COM