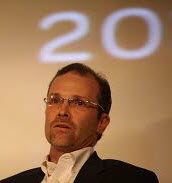 12.26.13 — FROM ALICE LINAHAN — Voices Empower
 SBOE/ Microsoft Lobbyist Thomas Ratliff TEC complaint against Alice Linahan once again REJECTED!
 http://www.voicesempower.com/sboe-microsoft-lobbyist-thomas-ratliff-tec-complaint-against-alice-linahan-is-once-again-rejected/
Texas State Board of Education (SBOE) elected official/Microsoft Lobbyist Thomas Ratliff once again files an ethics complaint against me and is once again REJECTED by the Texas Ethics Commission. Well I guess Texas Moms and Dads  we should be flattered. According to Thomas Ratliff we are so effective I should have filed as a paid lobbyist. 
Here is a copy of the letter I just received from the TEC. Thomas Ratliff (TEC)Texas Ethics Complaint Rejected
 Click here to read the 2nd official Complaint. Thomas Ratliff files 2nd TEC (Texas Ethics Complaint) against Texas Mom Alice Linahan
 As I have said before What Thomas Ratliff does not understand is that I am not alone. This is a Movement of Moms and Dads going into their child's school and saying… 
#CanISee WHAT you are teaching my child, HOW you are teaching my child and WHO is financially benefiting from the curriculum products my child's teacher is being evaluated on. 
 PLEASE GO TO THIS LINK TO READ THE REST OF ALICE LINAHAN'S ARTICLE: http://www.voicesempower.com/sboe-microsoft-lobbyist-thomas-ratliff-tec-complaint-against-alice-linahan-is-once-again-rejected/
Donna Garner