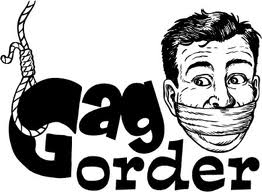 Texas Teachers and Parents speak out against the Progressive/Marxist Curriculum in over 80% of Texas Schools. Has your district purchased Cscope? Check HERE.  The men a women behind Cscope, HERE. 
Cscope is owned by TEXAS EDUCATION SERVICE CENTER CURRICULUM COLLABORATIVE (TESCCC). TESCCC was actually formed by the Directors of 19 of the TEXAS EDUCATION SERVICE CENTERS, excluding ESC IV originally.  Pam Wells the ESC IV director has verified their district will join TESCCC. The directors have gotten together and formed the non profit TESCCC with state funds, with state employess in a state building. There is no transparency with TESCCC. I emailed Thomas Poe ESC VI director requesting   when and where their governing board meetings would be held? He responded due to their bylaws their meetings where not open to the public. His response is below.  State Cscope director from ESC XIII Wade Labay has also stated that meetings and minutes are not available to the public.
WHEN IT COMES TO THE EDUCATION OF OUR CHILDREN TRANSPARENCY SHOULD FIRST A FOREMOST.
Ms. Mac speak out about the Communist/Marxist philosophy behind Cscope.
Renowned Science Author, Janice VanCleave has published over 50+ science books was denied access to Cscope lessons in order for her tutor a child. This lack of transparency led to her investigation of  Cscope. She has found numerous errors in the science curriculum.
Dr. Stan Hartzler speaks out against Cscope. Mr. Hartzler quit his job in Luling ISD after teaching under the control of Cscope.
Anonymous Cscope Teacher speaks out. Serious? She is in fear of losing her job for speaking out!!
Ginger Russell, your truly, exposes Cscope.
Dr. David Stovall was denied access to his child's Cscope lessons and removed them from the public schoo. He and his wife are now homeschooling them.
AN ANONYMOUS TEACHER WRITES ABOUT CSCOPE
RESPONSE FROM THOMAS POE, ESC VI DIRECTOR…
Thank you for your interest in attending the TESCCC Governing Board meetings.  TESCCC's meetings are held in accordance with its bylaws and are currently closed to the public.  Additionally, the meeting notices and agendas are not posted publically but rather notice of meetings are distributed in accordance with the corporation's bylaws and the requirements for nonprofit corporations under the Texas Business Organizations Code.
I would be more than happy to answer any questions you may have about CSCOPE and/or share any additional questions or comments with the TESCCC Governing Board.
Thomas Poe
Thomas Poe
Executive Director
ESC Region VI
936-435-8400
TEACHERS IF YOU NEED A PLACE TO SPEAK OUT YOU CAN EMAIL