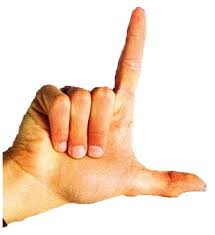 The Ethics Complaint by Thomas Ratliff against Alice Linahan
May very well have been prompted by this Women On the Wall.org conference call the night before the complaint was filed.
On this call it seems we were hitting the nail on the head.
From exposing what is happening to teachers and students because of the Common Core philosophy of education coming into every classroom in Texas- Public, Private and Charter schools to the financial corruption within the education bureaucracy led by the Ratliff family.
It is a Federal Take Over of Education marketed as 21st Century Learning/Common Core. Some like the Ratliff's are raking in the money, while our schools are broke and wonderful teachers are leaving.  Reports are in Tyler ISD over 45 teachers have left due to CSCOPE.
Over the weekend I received notice that Thomas Ratliff's ethics complaint against me was Rejected. 
While this is a great victory the question becomes what was the motive behind the complaint. Was it to silence a Texas Mom from working to organize other Moms and Dads against CSCOPE Texas' version of Common Core.
An interesting tactic we have seen from folks like Ratliff is to file an ethics complaint to marginalize opposition in coordination with the mainstream media.
Let's see if the Fort Worth Star Telegram covers the "Rejection" part of the story. They put this article out  on Saturday mentioning myself, Voices Empower and Women On the Wall. 
I would like to suggest you join me in REJECTING Thomas Ratliff and the Common Core philosophy of Education that is coming in every corner of Education in America by giving our children back the "Gift of American Exceptionalism" support Women On the Wall's latest campaign. #CanISee. 
Now is the time to go into your child's classroom and say……..
Things you need to know-
Headline in Longview News-Journal Sunday Morning 11/17/2013