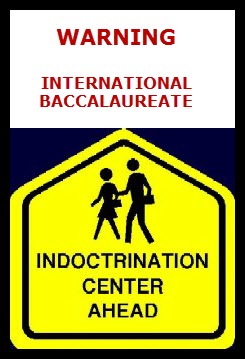 I had the opportunity to address the Magnolia ISD school board in relation to their implementation of the Marxist International Baccalaureate Program and my concerns. Below is my speech. I was not able to finish it due to a 5 min time limitation.
In 2012 my mother and I discovered the Cscope curriculum that the Education Service Centers had created and then leased to Texas School Districts. I may not be a public educator but as an American I knew something was wrong when I realized the material portrayed the Boston Tea Party as a terrorist act, asked students to draw a new communist flag, taught that Allah was the Almighty and portrayed communism as something to be achieved. My concerns were increased when teachers admitted to having to sign a non-disclosure statement stating they would not release the contents or say anything negative the about the Cscope material. Students had no textbooks and parents were forbidden from viewing the material. I contacted school administrators in numerous Cscope school districts regarding the content. Unexpectedly, administrators took to marginalizing my concerns, calling me names, from conspiracy theorist to a liar and then some. Their reactions strengthened my resolve and caused me to dig deeper into what was happening behind the scenes. Thankfully my concerns started getting statewide attention with the help of TV personality Glenn Beck, local radio hosts and the national media. At the beginning of the 83rd Texas State Legislature I met with Lt. Gov Dewhurst and as a result of our meeting, he called for a Texas Senate Hearing on Cscope which eventually led to a House hearing and bills being passed reigning in this rouge program and the ESC's. A state audit of the program was then requested and performed, and as of today there is still 6.1 Million unaccounted for from the Cscope debacle. In light of this it is surprising that Texas Schools continue to fund the ESC's. Texas has over 1000 school districts and it took me some time to realize the reason that 900 plus school districts would be so deceptive in their implementation of such a program. It was the ideology behind it. A Marxist one based on Social Constructivism. I then realized our education industry had becomes masters at deception when it comes to implementing programs that will attract public criticism. Terms have been redefined: "Rigor," once associated with knowledge, has come to mean the ability to grapple with something that doesn't have a defined answer. "Critical thinking" now means the ability to be critical (usually of traditional ideas and values), instead of the ability to analyze. Students are taught to question everything, even what they have learned from their parents which may include personal values, and Absolute Values are no longer taught. This brings me to my concern about the International Baccalaureate (IB) Program that Magnolia ISD is planning on implementing. Just like Cscope when criticism begins on a prescribed program, studies are then showcased in hopes of proving what a wonderful program the IB is. You have placed on the Magnolia West website a study by IB- Graduate, that sings IB's praises which is based in London.
Will Archer is the CEO of that company and he travels the world promoting International education and the data mining of students. Magnolia ISD has also placed a Myth and Facts document about IB that really twists the facts around only to mislead the reader. IB was initially funded by the UNESCO and as per this UNESCO document IB is a NGO arm of UNESCO.
The IB Organization explains that IB and Common Core Standards share the values and beliefs of the UN's Universal Declaration of Human Rights with emphasis on Article 26. These are values America does not support, such as surrendering the United States Constitution, national sovereignty, complete disarmament and individual rights where students then become members of the "world community. The district states anyone can enroll in the IB program which only proves it has nothing to do with high academic achievement. One required course for the IB program in the Theory of Knowledge class. This course has no academic value. Students are to learn what "Knowledge" is and are required to do an oral presentation and essay based on a "knowledge issue". In this IB document some knowledge issue example questions are given for students to choose from. EXAMPLES…Is it reasonable to believe in God? What kind of knowledge is Math? Is religion necessary to have a good moral center? Should gay marriage be allowed? Is homosexuality a choice? Are there real differences in the sexes?
Magnolia ISD has not sought community input or board approval in purchasing and implementing the IB program. A feasibility study is required and as far as I know there has not been one. The district has not performed a cost analysis as to what the program will cost the district? You have spent 4,000.00 per high school to apply for the program and 9500.00 per school for annual candidacy fee. This fee for Sept 2015 will increase to 11,090 per school. Does the district know what it will be in 2016? This does not even touch what it cost to train the teachers and the other fees associated with the program. Why would our school board approve funding a program when you have no idea what this is going to cost the district? I am asking Magnolia ISD school board to do due diligence in investigating this program and its agenda. My question to you is what are you going to say to your children when they realize you could of stopped a program that is detrimental to not only our students but our country as a whole. The program is not needed and should be stopped. Thank you.