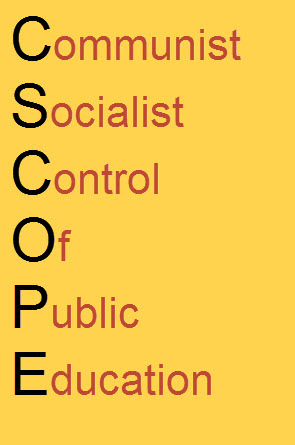 The following is a list of CSCOPE lessons or excerpts that have been exposed over the last year that should concern any Texas parent, grandparent, or pastor. Feel free to make copies and educate your community of this progressive/marxist/communist indoctrination taking place in their local schools.  Many of the lessons CSCOPE reps have now been altered or removed since making them public. My question is……………..
WHY WERE THEY IN THERE IN THE FIRST PLACE?
2) THE ISLAMIC WORLD (this lesson has the teacher handing out verses of the Quran and defining the five pillars of ISLAM)
3) The Boston Tea Party is a Terrorist Act
5) Chart Road to Mecca and Medina for 5th Grade
6) Compose Newspaper article on COMMUNISM
7) Design a New Socialist/Communist Flag
8) Paul Revere is hiding drugs in his house
9) Crusaders are mentally ill and sociopaths (check out definition)
10) 3rd Graders role play being Hungry, Naked and Homeless
11) Livestock "Gas" is contributing to pollution.
12) Solar Cookers are going to save the World
12) Christopher Columbus turned into a GREEN enviromentalist! This is the actual lesson..
(this is the CSCOPE attachment used with the lesson. CSCOPE has cherry picked his words to fit their liberal agenda..) Read this blog and see the original journal entries and see CSCOPE'S bias.
13) Islamic Web links given to students through CSCOPE lessons
       a) CSCOPE web link… The Islam Project – on this sight you children have access to the following info under the title Community Engagement, etc….CSCOPE LESSON

14) Learning Station Cards on Islam and Muhammad
15) Climbing Stairs to Socialism
16) Question on a CSCOPE test.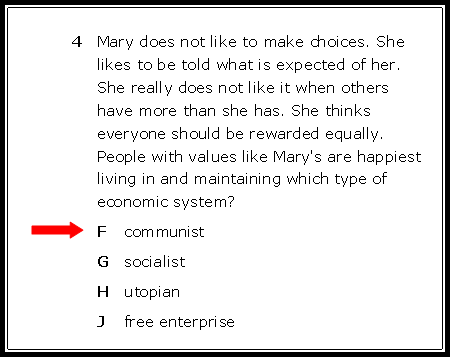 17) Students tested on Sharia Law…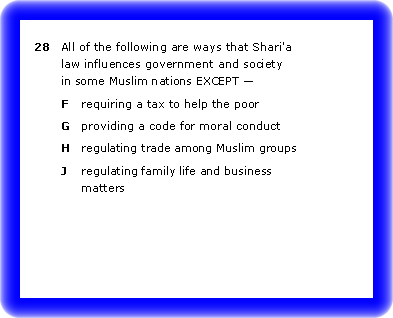 18) CSCOPE'S SPECIFICITY ON MUSLIMS AND ISLAM

19) 2nd Amendment a Collective Right?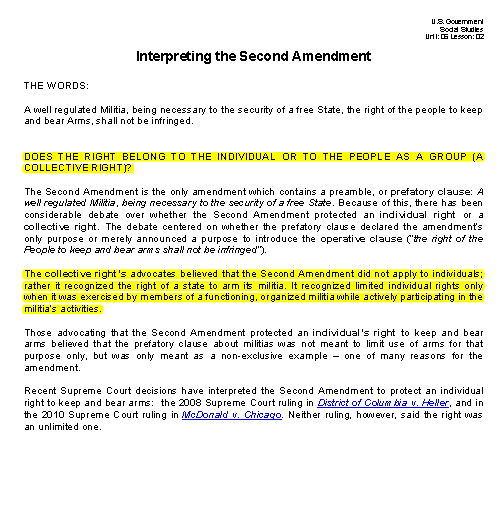 20) Communism can be viewed as a SUCCESS on this CSCOPE TEST