Texas school district, Community ISD has made headline news lately when parents realized that the district was rated as one of the worst  the state. Parent Gary Woods, a father of 3 in the district addressed the school board stating he never knows how his kids are doing in class.
Lisa Rogers. a parent in the district and employee of subway in Lavon, Texas. Lisa posted the following post on Facebook asking parents of the district to attend the school board meeting, to address the board on the districts failure. Mike Shepard, President of Community ISD school board objected to Ms. Rogers's Facebook post and reported her to her to her employer requesting that Ms Rogers remove her post or the subway would loss in profits. Mr. Shepard also submitted a written complaint (see below).  Mike Shepard obviously doesn't value America's first amendment, the freedom of speech.
In dealing with school district and school boards across the state this behavior by a board member is not surprising. School board members do not represent the people that elect them into office. The are a trustee of the district and work to see the district remains in a positive light despite the districts undeniable failure.
If Community ISD had not bought into the progressive Cscope curriculum (aka Teks Resource System, that it still uses) and get back to teaching reading, writing and arithmetic students would start excelling.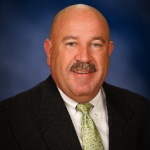 Community ISD
School Board President
Mike Shepard