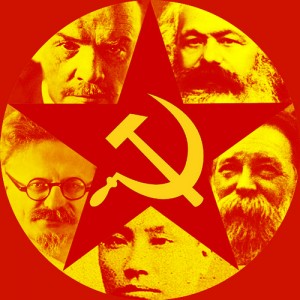 Texas Associati0n of School Administrators (TASA) along with Texas School Districts and Texas Education Service Centers (ESC's) are implementing what they would call a "Necessary Revolution" a plan to Transform Texas Education. TASA's "Creating a New Vision" for public education has been working within Texas School districts by implementing a "Marxist" constructivist philosophy of teaching called "Student Centered Learning" or "Project Based Learning".  Teachers and Students hate it. Unfortunately, teachers are silenced out of fear of losing their jobs.
District Superintendents that have signed onto this TRANSFORMATION are called Future Ready Superintendents. Has your district signed on.. check HERE. This transformation is not only hurtful to students and teacher morale but it cost taxpayers thousands of dollars.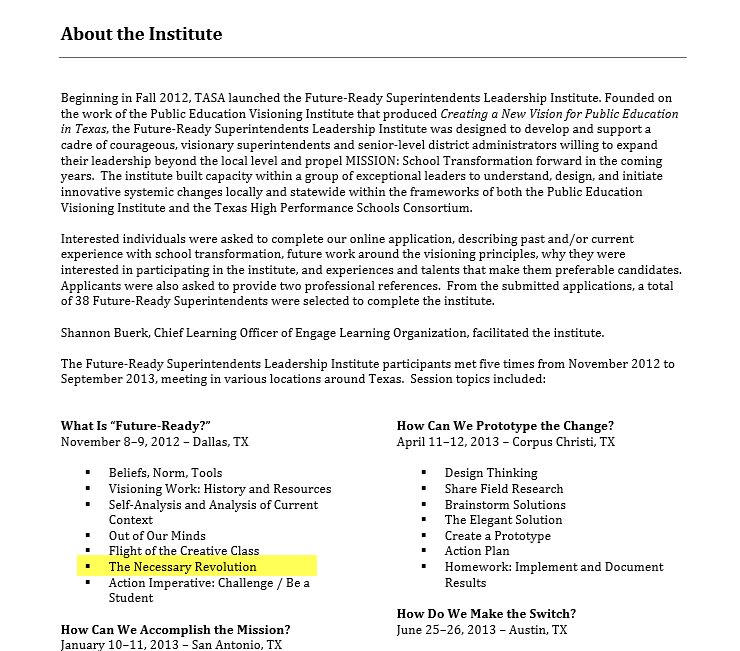 TASA has sought the help of  Shannon Buerk and her company "Engage2Learn" to help implement this "new revolution". School districts will contract with Engage2Learn and have them hold a community "consensus" meetings.  They already have their agenda and plan in place and want the community to have the impression that their input is needed. With the use of the DELPHI TECHNIQUE public input is controlled. These meeting are a waste of time and taxpayers money.  Learn how to diffuse the Delphi Technique here. 
Now who runs Engage2Learn. Husband and wife team Shannon & Clark Buerk. Shannon worked for Coppell ISD and worked with Keith Sockwell @ Cambridge Strategic Services. More on Mr. Sockwell HERE.
Shannon's goal is to transform Texas Education to a progressive/liberal one with Project Based Learning (PBL). PBL implement a collaborative learning style where absolute truth and American Exceptionalism isn't taught. Students work on computer and in collective groups.
Be on the look out for Engage2Learn community meetings in your local school district. 
                            Please print out copies of the diagram below and pass out to friends and family.